An alignment laser is only as good as its mounting hardware, and as such our shifting assemblies and brackets are truly the backbone of our products. Designed to be industry tough, and meant to serve for years with little to no adjustment. Our lasers are most often installed in heavy industrial applications where vibration, jarring, and movement are a matter of routine. With this in mind, we created all of our brackets to feature easy, predictable adjustment, and as importantly to not move once set, saving you time and money in ongoing alignment maintenance.
We manufacture our products right here in the US, and use only high quality materials that will stand up to whatever can be thrown at them.
If you have an application and are unsure about which bracket or assembly would be right for you, please give us a call and we would be happy to help you find the right parts to get the job done!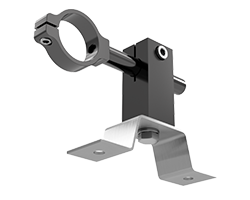 Stationary Mounts
Our stationary brackets are made with high quality materials and offer full adjustment for easy alignment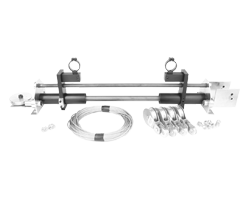 Edgers
Our board edger shift assemblies are made to be easily configured and straightforward installation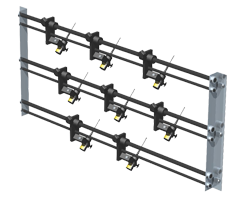 Gang Rip Saw Racks
Laser racks for up to 14 units on a Gang Rip saw setup. Easily expandable, with thumb knob, hand set trolleys
Misc / Adapters
We have a number of brackets that will assist in either attaching or adapting to your current machine and or bracket
Frequently Asked Questions
If you don't see what you need in the list of available brackets, let us know and we may be able to reconfigure to suit your application.