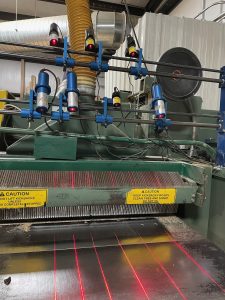 Our gang rip saw laser mounting racks are versatile, and very strong. They are easily installed onto any machine width, and accommodates up to 14 lasers. They can be configured with any number of rails, to attain spacing as low as 3/4″ between the lines. Rip saw racks can be ordered fully outfitted or ordered minimally and added to as you add saws. The rails are 3/4″ and 1/2″ chrome steel, offering years of use with no wear or rust. Setups are a simple thanks to the innovative trolley design which provides easy repeatability and tool free adjustment.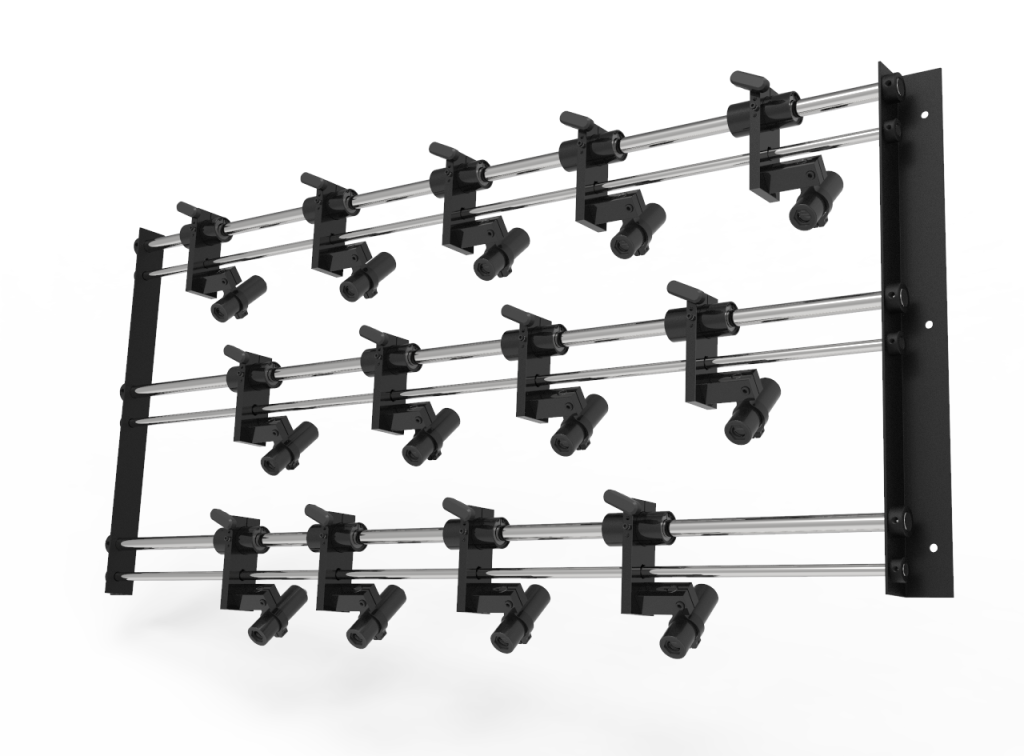 SA-003 Three Rail Sets
This three rail set comes with 3 sets of shafts at the standard length of 36″ *
Rail Set Includes:
3 bars 1/2″ chrome steel shaft
3 bars 3/4″ chrome steel shaft
2 end mounting brackets and setscrews
* 72″ maximum shaft length / length over 48″, extra charges will apply.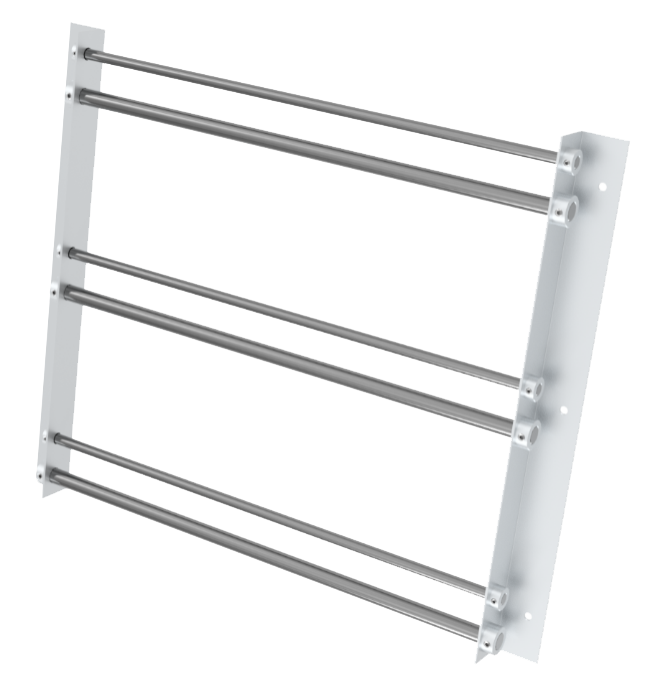 SA-011 Trolley
The SA-011 trolley is the heart of the rail system. Delrin ® bearings are retained with a snap ring, making bearing replacement painless. The sliding bracket is locked firmly onto the shaft via a thumbscrew, and of course the bracket provides all the adjustments required for aligning the lasers to your machine. (includes the SA-039 mounting ring assy.)