Straight Line Rip Saw Bracket
SA-072:
This bracket is a flexible universal base for straight line rip saws. It elevates the laser unit up off of the machine, allowing the laser to be adjusted for line length and keeps it more out of harm's way.
Dimensions:
Height 18"
Mounting Specifications:
2- 5/16" holes spaced 3" apart
*shown with the SA-008 stationary bracket, ordered separately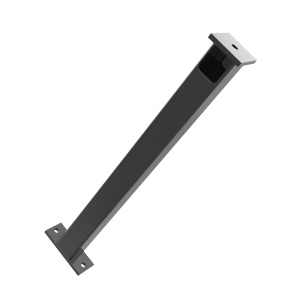 50mm Adapter
SA-300:
This adapter is used when mounting into a preexisting machine bracket that has a 50mm ID bore. It is a compression, split style bushing and will work with any of our laser units.
Dimensions:
50 mm OD / 1.25 ID