Our stationary brackets are made with high quality materials and offer full x,y,z adjustment necessary for easy alignment. They are large enough to be able to handle easily, and require common tools to adjust.
Applications include: headsaw, bandsaw, edger, bridge saw, and any other place where a fixed laser is required. Both are designed to accommodate lasers that are 1.25″ in diameter.
SA-008 Stationary Bracket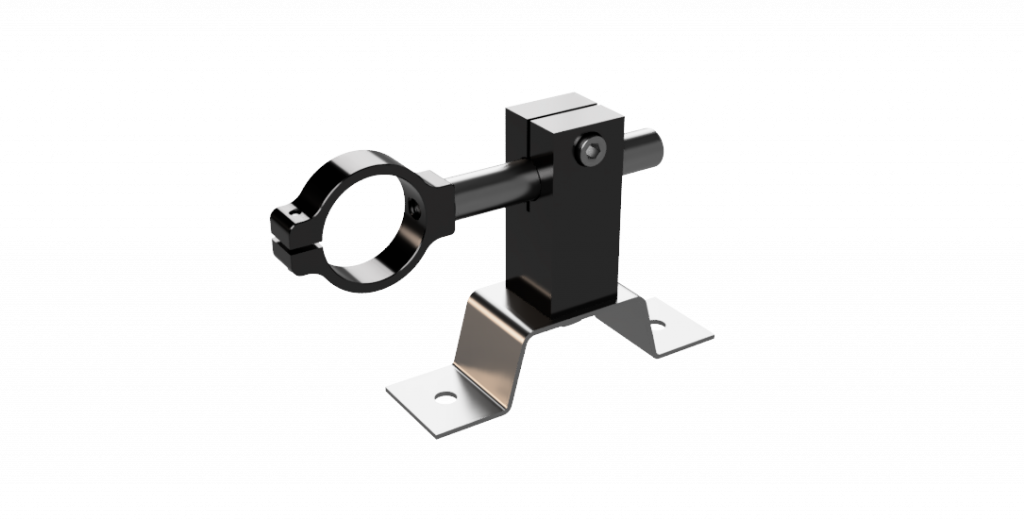 The SA-008 is a solid bracket for any mounting application that is fixed. It can be easily mounted to anything from wood beams, to steel, utilizing the mounting base that is included.
Mounting Pattern Options:
2 ea 1/4″ thru-bolts, 3.25″ spacing
1 ea 5/16 threaded (not using the formed base)
SA-009 Stationary (shift) Bracket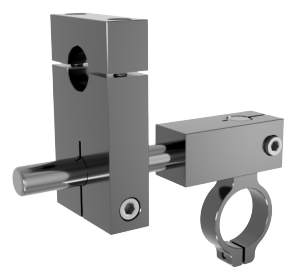 The SA-009 stationary bracket, also known as the "shift" bracket, is designed to clamp onto a 3/4″ shaft. It was designed primarily to attach to our shifting assemblies, but works very well in many other cases.
Mounting Configuration:
Clamping hole bored for .750″ dia. shaft
* Can be used with our Shift Assemblies, SA-001 and SA-002
SA-074-3/4 Shaft End Brackets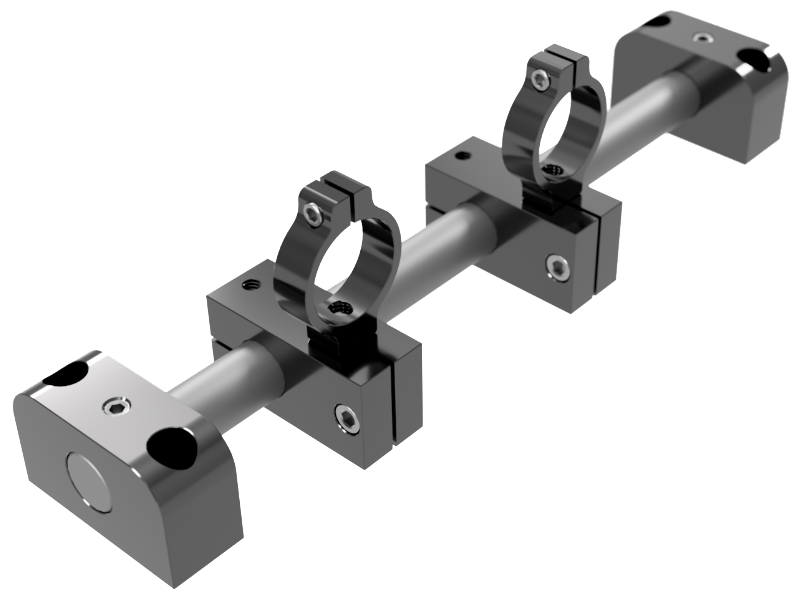 These end brackets are designed with the SA-111 in mind, and are a convenient way to hold a .750 dia shaft in applications where one or more brackets are needed to indicate multiple lines. They are sold individually, and come with 5/16-10 allen socket cap screws, lock washers, and hex nuts.
*Shown with SA-111 and shaft, not included
SA-155-ASSY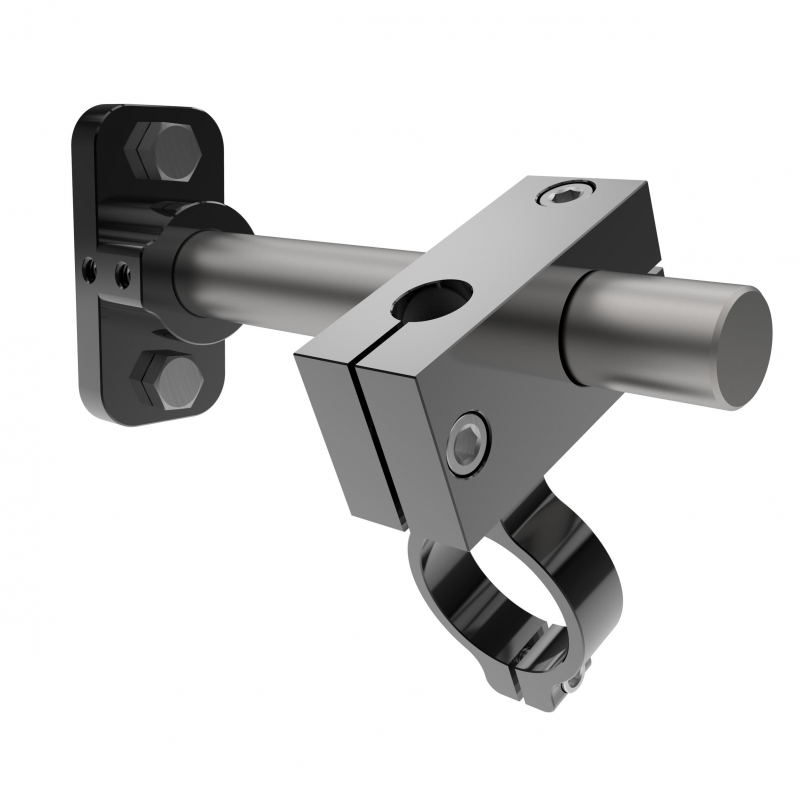 Designed for applications that need to mount to a vertical surface on one side. Commonly used to mount the laser on a bridge saw (Bridge Mounted). Implements the SA-111 bracket seen above (NOT INCLUDED).
Available in these configurations:
SA-155-12IN-ASSY (12 inch shaft length)
SA-155-6IN-ASSY (6 inch shaft length)
SA-155-3IN-ASSY (3 inch shaft length)
SA-111 3/4″ Shaft Bracket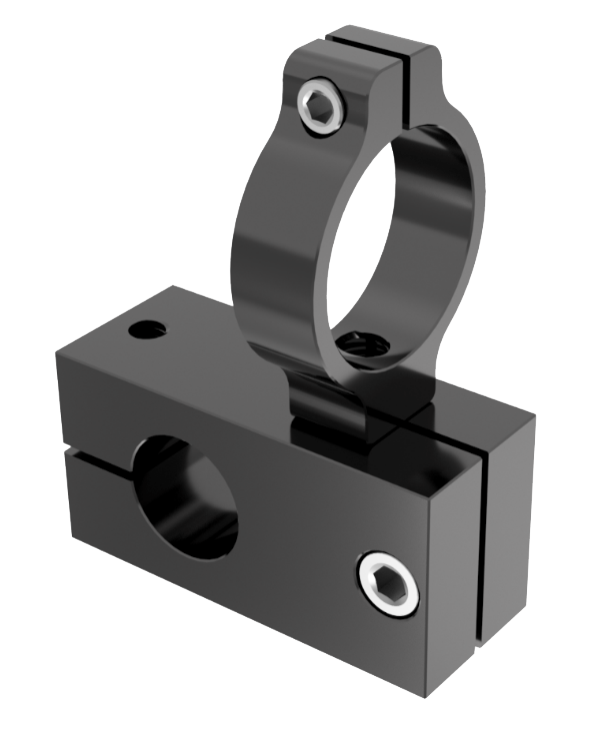 Use this bracket when mounting onto a 3/4″ shaft. It can be used on our shifting assemblies or on a fixed shaft. It allows spacing down to 1″ in a gang laser situation.
It offers all axis of adjustment necessary to align the unit and will work with any of our lasers.
SA-110 20mm Shaft Bracket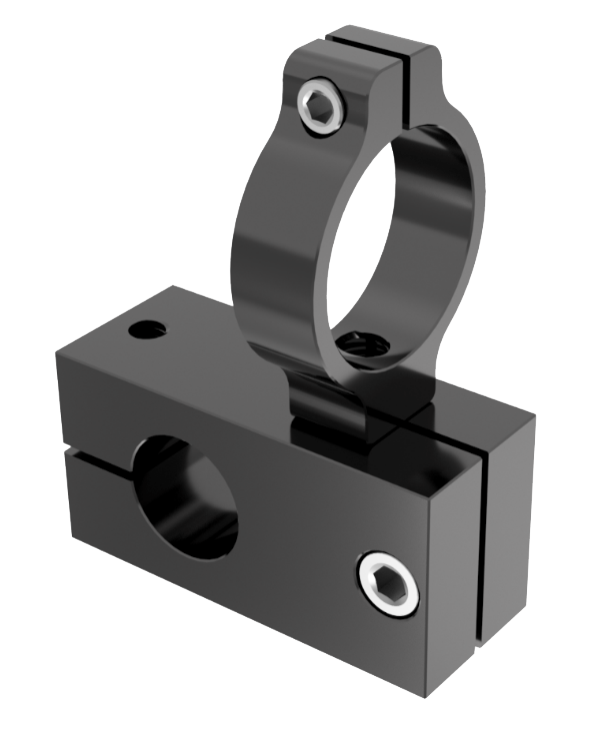 This bracket is used when mounting onto a 20mm shaft common on bridge saws and many foreign machines.
It offers all axis of adjustment necessary to align the unit and will work with any of our lasers.